Estonia Guide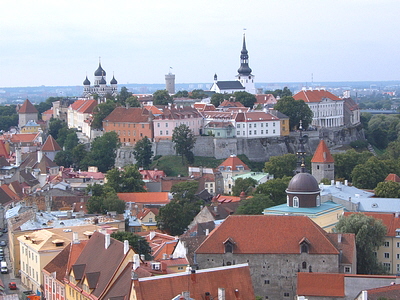 Online Travel Guide by EstoniaGuide.eu
Estonia is a wonderful country in the Baltic region with many beautiful sights. Its neighbors are Latvia in the south and Russia in the east. It has been a member of the EU since 2004 and joined the Schengen Zone in 2007, meaning that 400 million Europeans can visit the country without any passport controls. Furthermore tourists from countries like the US, Australia, Canada and Japan among others do not need a visa to come here.
In fact tourists are starting to realize that a trip to Estonia has a lot to offer. Often at a fraction of the price that one would pay in other European countries. The majority of tourists still come from Finland, but thanks to good international flight, ferry, train and bus connections, especially to the capital Tallinn, Estonia has become a favorite tourist spot for other nationalities as well.
Population and cities in Estonia
Close to 1,400,000 people live here, most of them in Tallinn with a population of around 400,000. As Tallinn is usually the gateway to Estonia, be sure get the details in our Tallinn Guide section. We also have guides on other cities, like Narva Guide (at the Russian border), Pärnu Guide (the summer capital) and Tartu Guide (the second largest city).
Parks and Islands in Estonia
Estonia has a total of 5 national parks, two of those are covered within the site: Lahemaa National Park and Soomaa National Park.
You might be surprised to hear that there 1500 islands, with Saaremaa and Hiiumaa being the largest.
Estonian Language
Estonian is an Finno-Ugric language, having similarities with Hungarian and Finnish. Especially younger people do speak at least some English so that tourists should not encounter any language problems during their trip.
Currency in Estonia
The currency in Estonia is the Estonian kroon, which is pegged to the euro at a fixed exchange rate of 15,64664 krooni per euro. One kroon equals 100 senti.
Emergency numbers
In case of any problems, take a note of the emergency numbers:
Police: 100 / All other emergencies: 112